---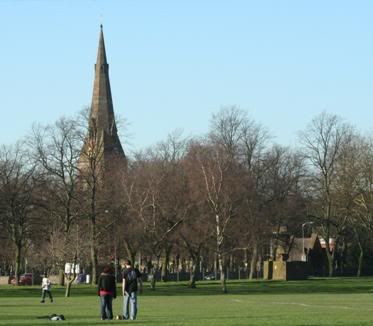 Welcome!
Whatever your background and circumstances you can be sure of a warm welcome here. The congregation is a healthy mix of men and women, boys and girls of all ages and different backgrounds. We want to reach out with God's love and acceptance to all people, bringing healing and a fresh start where it is needed, and a new dimension to life that only Jesus Christ can give. We are always pleased to welcome enquirers and visitors.
What's Christianity all about?
To find out a bit more about Jesus Christ and the Christian Faith, check out LookingForGOD.com.

Vision
Our vision here at Holy Trinity is for the whole fellowship to express our love for God, for one another and for our community through:
- Praying earnestly
- Serving others wholeheartedly
- Sharing our faith relevantly
- Using our buildings appropriately
in order to bring Christian hope and the love of Jesus to all.